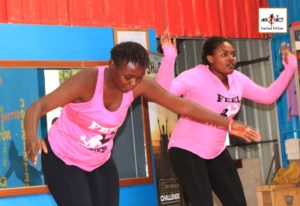 Dancing has become such a popular way to be
active and keep fit, that most fitness clubs now offer dance classes in their
group exercise programs. Health experts and fitness specialists also approve of
dance based exercise routines and unanimously agree that dance has evolved into a form of exercise for weight loss and physical fitness.
Dance has always been a part of human culture, rituals and celebrations and it can be a way to stay fit for people of all
ages, shapes and sizes. It can improve your muscle tone, endurance and will
definitely get to test your heart and lungs. If gyming, running, cross-fit or
other forms of workouts don't appeal to you, you might want to give dancing a
try if you are thinking about shedding some pounds.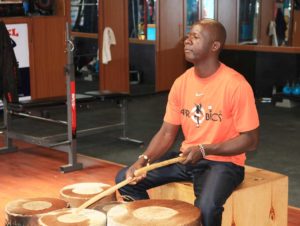 Thanks to my Creator, my experiences as a dance choreographer and a fitness instructor. I am grateful that I created Afrobics, which is an authentic aerobic form of dance exercise choreographed to Live African movement, beats and tunes.
It is fun, simple to learn and carries with it all the components of a group fitness class. Come experience it with me at Feel Fitness Center along Muthaiga North Drive in Garden Estate every Friday evening from 6:00-7:00PM.
Dancing can be done competitively and socially, you can dance in a group, with a partner, or on your own. It is all about creativity, you can just swing your head and arms like a mad person, who cares? Just dance away the calories…..
Select music you love that makes you feel happy.
Plan a dance routine, pick your moves
Set your alarm
5 Minutes of warm up, 20 Minutes of dance and 5 Minutes of a cool down.
Add leg lifts,jumps and arm movements that go at least up to the shoulder and your heartwill start pumping.